LÍDER ACQUISITIONS: SMART CONSULTING
Líder Aviação relies on a specialized team to help you find the ideal aircraft for your operations.
With strategical analysis, smart consulting platform, technical knowledge and market analysis, we are able to offer the aircraft the will suit your needs best.
We take care of every step for you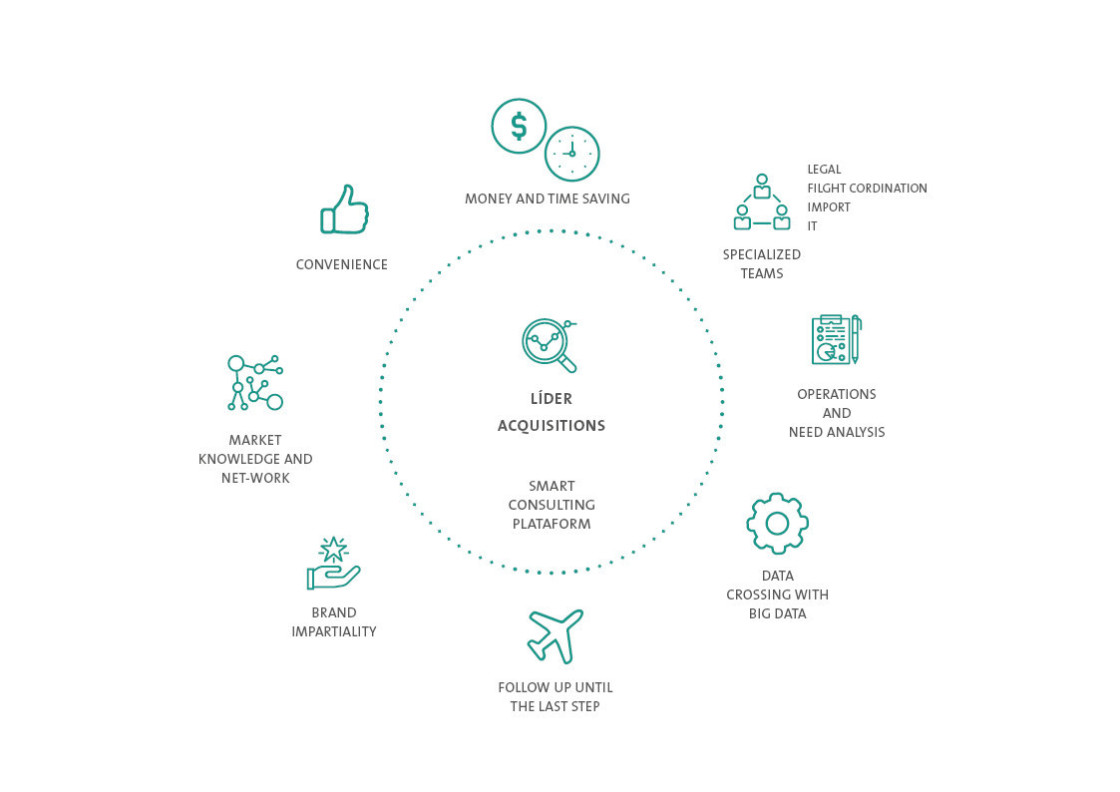 EFFICIENCY, CONVENIENCE, SAFETY AND COSTS SAVINGS WHEN BUYING YOUR AIRCRAFT.
Get to know the service better and make your quote: vendas.lider@lideraviacao.com.br